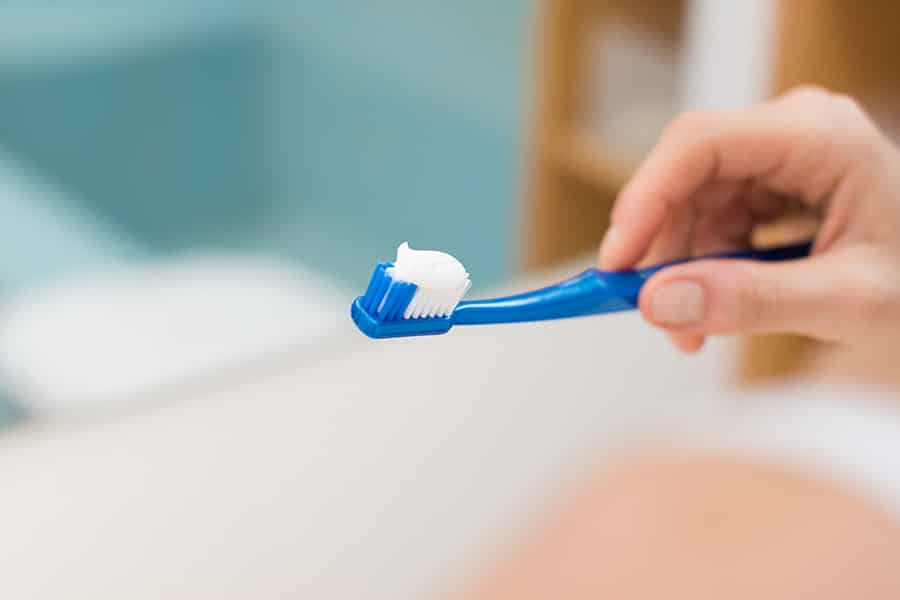 If you are experiencing problems with teeth stains, you may realize that sometimes whitening toothpaste may not be the best method of treatment. Teeth whitening toothpaste is designed for very gentle and minor stains. For darker stains that are deeper than the surface, you may need dental work. Stains on your teeth that appear black can be nerve-racking and may even be signs of decay. Many dental toothpastes make claims about reversing signs of teeth stains and aging, but only regular dental cleanings and treatments can offer true stain reversal.
What is the work of teeth whitening toothpaste?
Teeth whitening toothpaste can remove standard stains resulting from foods, smoking or wine. The tooth whitening toothpaste makes the teeth to appear whiter before stains set into your teeth. This does not happen immediately you use it. It can even take 2 to 6 weeks for the difference to be noticed. However, if you have yellow stains on your teeth, a quick solution could be blue covarine. Although you may not experience lasting results with this method, be sure to get rid of the yellow stains right away. Perhaps you can compare active ingredients in different toothpaste to find out the right one.
What should you look for in teeth-whitening toothpaste?
While people may recommend many types of toothpaste out there to whiten your teeth, you shouldn't purchase blindly. You need to find out the ingredients that they contain. Some types of toothpaste have aggressive bleaching agents such as Calcium Carbonate, Hydrated aluminum oxide, Magnesium Carbonate and Carbamide peroxide and hydrogen peroxide.
It is important to note that the best teeth-whitening toothpaste is the one that is free from fluoride. Since most types of toothpaste contain abrasives and fluoride, you need to identify the one with a good measure of both.
Below are some types of toothpaste that we can recommend.
Now Foods Xyliwhite, Baking Soda Toothpaste
Himalaya Whitening Toothpaste
Tom's of Maine Antiplaque and Whitening Fluoride-Free Toothpaste
The Arm & Hammer tooth
This teeth whitening toothpaste contains refined grade baking soda which makes your teeth brighter. According to the many positive reviews about this product, it is evident that it's powerful stuff.
If you have hard to reach places with stains in your teeth, this is a product you should try. This famous brand has a gentle foaming action has micro-cleansing whiteners that polish surface stains away.
The American Dental Association has accepted this product because it can remove stains, prevent them and give you whiter teeth.
What are the criteria for choosing the right toothpaste for whitening your teeth.
Good teeth whitening toothpaste should be:
Free from Flouride
Free from Gluten
Free from Parabens
Free from Phthalates
Free from Saccharin
Cruelty-free
Free from artificial sweeteners, colors, and flavors
Should not have animal testing
Safe in case it is swallowed
Should be adapted for sensitive teeth
It should not be abrasive
Safe for your gums
Tested clinically
Safe for children's use
Should have an excellent natural flavor
Have positive reviews
Free from Triclosan
When purchasing teeth whitening products, ensure that they have the American Dental Association seal of acceptance at the back to confirm that they are safe to use. However, even if such products have ADA seal, that doesn't imply that they don't have risks associated with them. Most teeth whitening products have abrasive properties and can irritate the gum. You might want to look for other teeth whitening alternatives that have no side effects.
Since teeth whitening with toothpaste alone, doesn't give immediate results, you can consider other options to whiten your teeth, e.g., bleaching them. You might consider visiting your dentist to provide you with advice about professional teeth whitening products. Such teeth whitening products include products like a unique light and bleach. There are also homemade whitening products like a whitening pen. The best thing to do is to consult your dentist to check whether your gums are sensitive before using any teeth whitening product.
Most over the counter products contain fluoride which has the following downsides:
Swallowing fluoride isn't good for your health and can be dangerous especially to children who find it to be tasty.
Fluoride can be safe only in the right doses, but too much of it causes discolored enamel.
Fluoride can accumulate in the body
Tooth decay doesn't stop when you stop fluoridation
Tooth whitening toothpaste work but don't offer a long-term solution. Studies show that various tooth whitening toothpaste is abrasive. This indicates that you need to be careful in case you want to try the DIY method of whitening your teeth. You might want to consult your dentist to be on the safe side. Would you like to get professional teeth whitening services from cosmetic dentists? Feel free to contact us for such services.