Routine Dental Cleanings
Check Ups
Some people might feel scared or nervous about going to the dentist but the fact of the matter is the more often you go, the less reason you have to feel anxious.  By keeping your regular dental check-ups you can maintain your best oral health and minimize the amount of dental work you need.  Your routine check-up is one of the best weapons you have to combat serious oral health problems.
How long should the appointment take?
We want you to feel as comfortable as possible when you come to our office.  Our team will go out of their way to make you feel welcome and help you to relax.  We want you to know exactly what you can expect at your regular cleaning.  The entire cleaning and check-up will take approximately thirty minutes to an hour.
This estimate does not include any additional time needed if there are issues that extend beyond your check-up.  For instance, if a filling is needed for a cavity, you will need to allot a little more time.  Your dentist may also need more time to explain any additional recommendations, treatment plans, or follow-up care.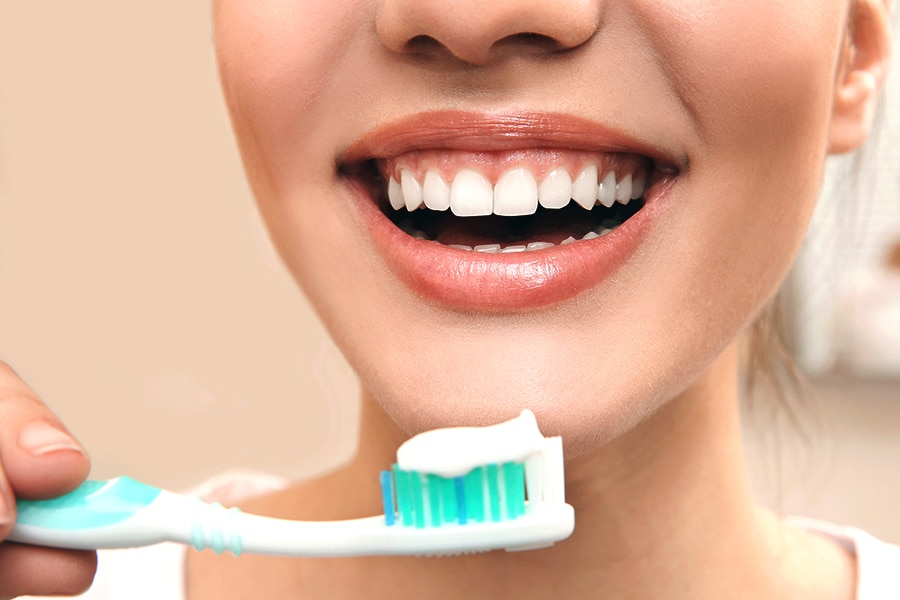 Your dental check-up will consist of pretty much the same processes every appointment.  Your dental team will visually check your teeth and gums to make sure that everything looks healthy.  Depending on your preference and if there are any issues present, your dentist make take X-rays of your teeth.  Your dentist or dental hygienist will then carefully remove any existing tartar and plaque from your individual teeth.  Many dentists use an ultrasonic instrument to remove larger pieces of plaque and then a manual scaler to get rid of the smaller, harder to reach pieces. The ultrasonic instrument uses vibration to remove tartar and plaque and is usually more comfortable for the patient than its manual counterpart.  Ultrasonic instruments are most effective at removing medium to large tartar and plaque that may form in gum pockets or difficult to reach areas.  The manual scaler may also be used to get to smaller pieces of buildup.  It will sound like it is scraping against your teeth but this is a good thing when in the hands of a professional.  Using both tools is the best way to remove the tartar and keep your teeth smooth and healthy.
After all the tartar and plaque has been removed, your dental professionals will polish the teeth.  The clean and smooth surfaces of your teeth will make it more difficult for bacteria to adhere to your teeth.  You will also receive a professional flossing of your teeth.  Your dentist and hygienist have perfected their flossing technique and will make sure that there are no bacteria or plaque buildups between your teeth.  After your teeth have been cleaned, polished and flossed you will also receive a fluoride treatment to help strengthen your teeth.
During the entire check-up, your dental team will be keeping an eye out for any issues such as cavities, cracked crowns, gum disease, etc.  Another important part of your check-up will come in the form of education.  Your dentist can tell a lot about your oral hygiene habits just by looking at your teeth and gums.  There may be certain areas that you miss or perhaps you don't floss regularly.  Your dental team will take the time to go over trouble areas so that you can address them before they become a problem.
Why Regular Treatments Are Important?
Regular checkups should be every six months.  This gives your dental team the opportunity to professionally exam and clean your teeth and take care of any issues before they become more serious.  For instance, a simple cavity can be addressed during your regular visit.  But if you miss your visit and wait until the cavity becomes painful before going to the dentist, the cavity could grow potentially requiring a root canal and crown.  This is a small problem that has the potential to become a big problem if left unchecked.  Regular visits are also important so that your dental professionals can monitor any changes or indicators of serious problems such as oral cancer or habitual teeth grinding that can cause significant damage.
If you are motivated by budgetary concerns, also keep in mind that regular cleanings are much more affordable than extensive treatments for crowns, root canals, etc.  Insurance coverage generally covers regular cleanings at a much higher rate than additional dental work.
Your six-month routine dental cleaning and check-up should be a recurring calendar appointment.  It can save you time, money and stress in the long run.  We will make your visit as painless as possible and work with you to keep your teeth healthy and happy.
Request an appointment now. We'd love to see you!