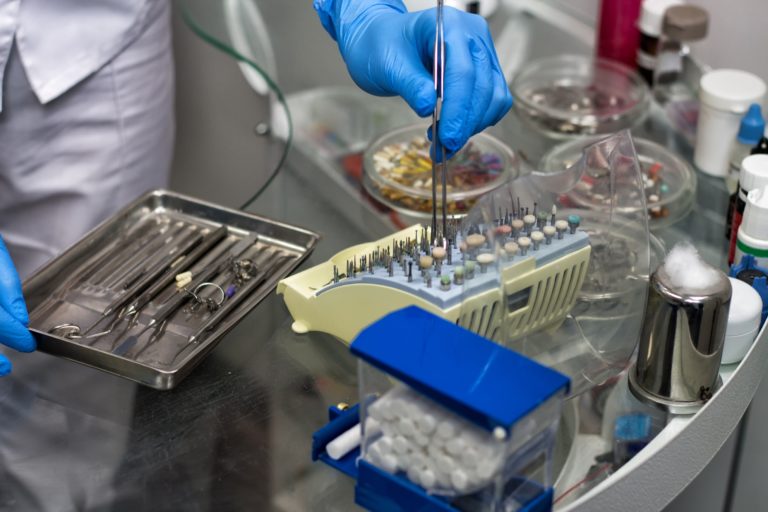 Choosing the right dentist requires a lot of research and contemplation. You want a dentist that know their craft to the core. Lucky for you, EVDP dentistry does not just know dental health, we are the ultimate experts. We know everything to the finest details and are continuously learning for our patients. We know what's out there and what's trending in the dental world. We are the royalty of knowledge and constantly growing. Right now, we focus on the most recent trend which involves dental crowns. A crown is also known as the cap, which serves to encircles a tooth or dental implant. It is often used to cover cavities or assist in dental implants. However, what most people are unaware of is that each type of material on the dental crowns is unique. They are different and have various pros and cons that it's important for patients to know before choosing the proper crown. Keep in mind that the wrong type of material can be a headache for your teeth.
At East Valley Dental we are here to provide you with our wealth of knowledge:
Gold
The gold material is commonly used for the crown on implants and cavities. It's very hardy and can last a longer period of time. The hard material can withstand grinding and biting. The great part is that it's gentle on opposing teeth and severe grinding. It is strong and thin so it can help preserve the healthy structure of the teeth. The cementation process is much efficient and has reduced sensitivity in comparison to other crowns like the porcelain. The gold material is best used for the back teeth where people wouldn't see it when you smile.
Even though the gold material is durable and gentle, but it still has a couple of drawbacks. It can increase teeth sensitivity during extremely hot or cold temperature. This is mainly because of its temperature conduction ability. Plus, some patients are allergic to gold material so it can result in some harsh reactions. Another problem is that it's quite visible if you have it on the front. Because Gold has a different color tone than our natural teeth, it will definitely stand out. Gold can leave micro-gaps on your teeth which can make you vulnerable to decay. The gold material is not suitable for patients with metal allergies and the front teeth where it can be visible.
Porcelain
Porcelain blends very well with our natural teeth. It produces a very realistic and elegant cosmetic result. It does not conduct extreme temperatures, therefore reduce the issue of sensitivity. It does not cause a reaction to people with metal allergies. It is highly recommended for people who need a crown in the front teeth where it's visible for everyone. Plus, people with metal allergies can definitely consider porcelain.
The problem with porcelain is that it's very fragile. It can fracture and break easily, so it's not good for people who grind their teeth like crazy. Another issue is that more tooth structure would have to be removed, so that can weaken your natural teeth. It's not suitable for patients who have weak, fragile tooth or grinds their teeth constantly.
Dental Composites
If you are sensitive to both porcelain and gold, you can try dental composites. They are softer than porcelain and less reactive than gold. It is an excellent and hardy material that can last for a long time. Its toughness and durability are highly recommended for patients with high decay rate. If the budget is an issue, this material is more affordable than gold and porcelain. It's highly recommended for patients with metal sensitivities and problems with porcelain. The major drawback is that dental composites require constant replacement because it has weak restorative properties.
Porcelain Fused Zirconia
This material is strong and durable like the gold material, so it's less likely to fracture. Its translucent property makes it cosmetically favorable. It also goes well with glass ionomer cement to reduce the sensitivity. The material is also more affordable and is digitally scan, so it has accurate margins for your teeth. The main drawbacks are that it's not suitable for partial tooth restoration and can cause issues to patients who are metal sensitive.
Come See Us
There are so many great choices out there, and it can be very overwhelming to see which one is right for you. We can help you find the crown of your dreams. Our expert dentist will access your dental health to determine which material is suitable for your crown. Our thorough assessment will ensure that you leave the office with full confidence that we will restore your smile.